Introduction
The Asahi Shimbun (朝日新聞) is one of the biggest newspaper companies in Japan however increasing subscribers for an online magazine in a competitive media landscape can still be a challenging task. Under such an environment, small details, and innovative, unconventional and creative approaches are decisive to successfully achieving the goal. A sports academy seems to have nothing to do with subscriber acquisition, how did Iniesta Academy make it possible?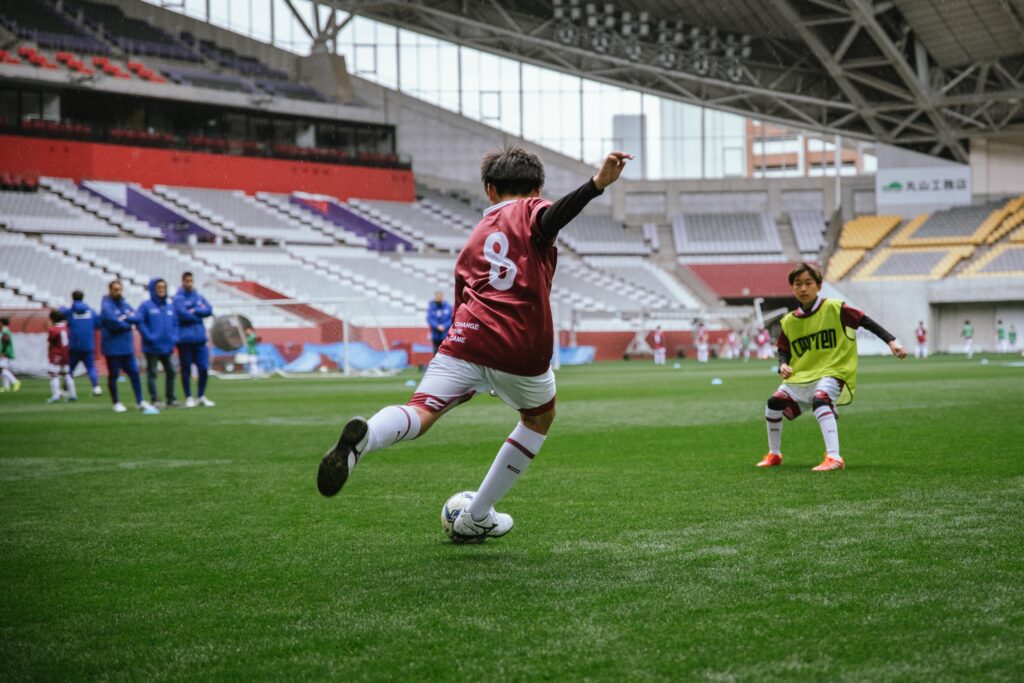 How did the two companies forge this collaboration?
Iniesta Academy is a global network of football academies with a presence in 6 countries that offers training programmes under the Andres Iniesta methodology. The Academy also organizes football clinics, camps and tournaments, all the activities aimed or youths between 8 and 16 years old but also coaches clinics to train their tactics and leadership skills.
The clinics are short programmes that offer children the opportunity to immerse themselves in Andrés Iniesta's football philosophy, discovering and enjoying his unique approach to the sport. The program is held from 1 day to 3 days, allowing up to between 164 and 216 applicants to participate per day.
Asahi Shimbun saw this event as a suitable opportunity to offer their audience a wonderful football experience for their children creating a distinctive engagement in their audience, enhancing the company's brand and showcasing Asahi's commitment to diverse interests and communities.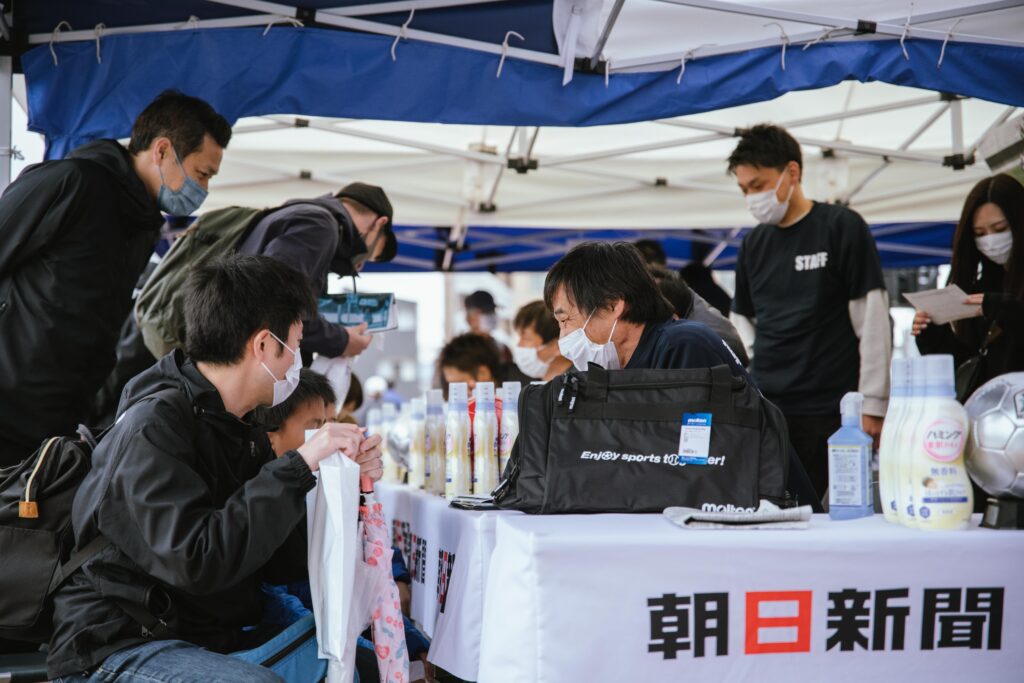 In April 2023, Asahi organized a youth program at Vissel Kobe Stadium: Misaki Park Stadium, offering 180 spots for young participants.

To apply for the program, all participants were required to create an account on Asahi's online platform and Asahi. At the end of the registration process, a draw was conducted to determine who would secure one of the limited spots. The response was overwhelming, as 967 people eagerly applied for the program. To convert these new program subscribers into online magazine customers, Asahi strategically combined physical marketing efforts on the day of the event with an informative booth promoting magazine subscriptions. As a result, 63% of the participants subscribed to the magazine which exceeded Asahi's original target number of 45 %. Indeed, it was the first time they reached such a conversion rate through a physical marketing campaign.
Beyond the activation success, this initiative proved beneficial not only for Asahi but also for the selected football players. he Iniesta Academy's teaching philosophy emphasizes specific elements like ball mastery, association, space control, and verticality to enhance the students' on-field performance. Beyond the technical aspects, the academy's coaches also instill the values of effort, partnership, passion, and the sheer joy of playing football. This holistic approach ensures that students of all skill levels can learn and derive valuable insights from the academy, contributing not only to their football development but also to their personal growth.
The partnership between Asahi Shimbun and the Iniesta Academy exemplifies the power of innovative thinking and the ability to connect seemingly unrelated worlds to achieve remarkable results. This unique collaboration not only exceeded subscription targets but also left an indelible mark on both young football enthusiasts and the broader community.
About Iniesta Academy
Iniesta Academy was established in Kobe, Japan, in July 2019, which arose from Andres Iniesta's motivation to approach children's football and give back what football has given him to the community. They offer the football methodology based on his perspective and understanding of football so that the children can develop a technical-tactical level and comprehend above all the importance of making intelligent decisions on the pitch. Thus, Iniesta Academy Clinics is a demonstration of the academy's contents where the children can observe the distinct concepts of what Andres Iniesta considers important while being trained and supervised by expert coaches.
Although Japan is the only country where the academy exists, the project plans to find more branches in other countries as well. In fact, they have organized football events, including Spain, Panama, Nicaragua, and Mexico. As a result, over 2,300 students have experienced training under Iniesta Academy in these past four years. Besides Clinics, the academy offers youth football camps, training for coaches, and Iniesta Cups for youth members where the students of the academy and local teams have a match.
If you are interested in learning about Iniesta Academy, please find more information through the websites and contact below.
Global: https://iniestacademy.com/
Japan: https://iniestacademy.jp/
Email: admin@iniestacademy.jp