Today, Japan marks 10 years since the Great East Japan Earthquake. However, some of most affected areas still struggle to recover.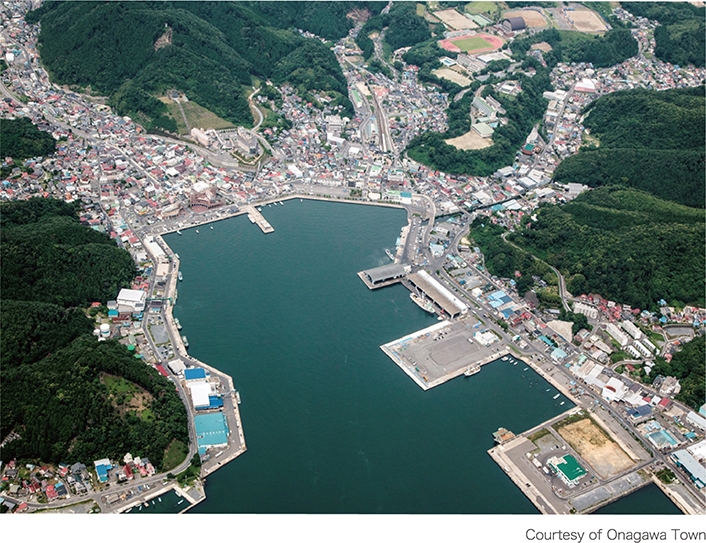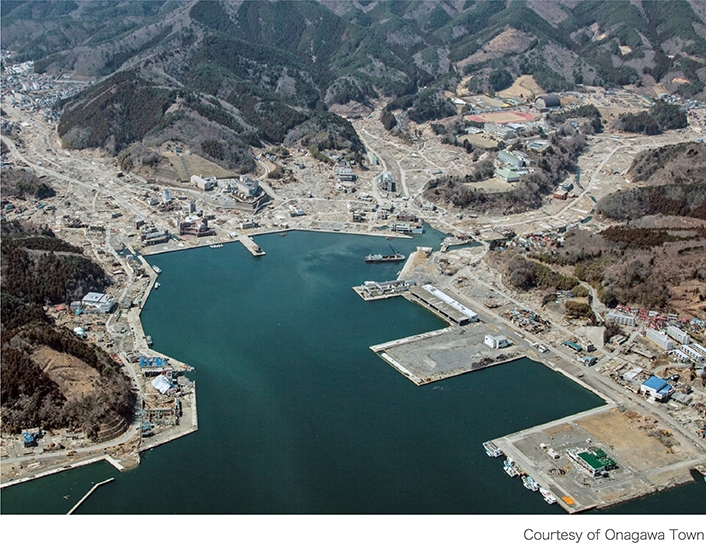 In 2018, we, the Spanish Chamber of Commerce in Japan (SpCCJ), had an opportunity to meet people from the youth team of "Cobaltore Onagawa", a football team of Onagawa, one of the most affected areas of tsunami. In the 3.11, some kids lost their families and friends and 7 years after the disaster, some of them were still suffering and struggling. After having a conversation with them, we decided to support them with a trip to Spain.
Not many people know but the first Japanese delegation led by Tsunenaga Hasekura left over 400 years ago the port Tsukiura, which is located within a stone's throw from Onagawa. This Hasekawa delegation stayed over a long period of time in Coria del Rio, a small town in south of Spain, and approx. 650 of Coria's 24,000 residents, as reported in 2003, use the surname Japón, identifying them as the descendants of the first Japanese official envoy to Spain. Since then, Coria del Rio continues having a strong relationship with Japan, especially Ishinomaki, Onagawa and Sendai area, and in 2013 the Japanese Prince Naruhito visited Coria del Rio to commemorate the 400 years of relationship between Spain and Japan.
The SpCCJ's Charity auction to take the Cobaltore Onagawa to Spain was held during the SpCCJ 2018 Gala. The SpCCJ not only raise fund for the trip, but also provided various exciting opportunities for the Cobaltore boys such as coordination of a video message from a Japanese football star Takashi Inui, who at that time was playing in Real Betis, collaboration with LaLiga to invite the boys to the football match of Getafe CF where Gaku Shibasaki was playing, and organization of a clinic with the coaches of Real Betis and a meet & greet with Erina Yamane from Betis's female team in Sevilla.
2 years has passed from that memorable trip to Spain. The boys kept contact with Japon sans from Coria del Rio, who visited Onagawa after and celebrated a Spanish flamenco night in this small town of north of Japan. Ms. Yamane also visited the Cobaltore while she was back in Japan during the off season. Also, the captain of the team back then, who scored a goal against Real Betis youth team, got scouted for the youth team of the Vegalta Sendai, one of the top teams in Japan.
We are very delighted that this trip became a start of new friendships and a big turning point for some boys.
3.11 東日本大震災から10年が経ちました。現在もなお、避難生活を余儀なくされている方々たちが5万人近くいるなど、まだ復興作業が続いています。
在日スペイン商工会議所では、被災地域の子供たちに少しでも希望を持ってほしい思いから、震災で最も深刻な被害を受けた地域の一つである女川にあるサッカーチーム、コバルトーレ女川のユースチームに所属する子供たちをスペインに連れていく目的で、2018年、年末のガライベントにてチャリティーオークションと抽選会を行いました。実はこの女川、400年以上前に最初の日本とスペインの交流を果たした支倉常長率いる慶弔使節団が出航した月浦からすぐのところにある、スペインと大変関係の深い場所なのです。この慶長遣欧使節団は、スペイン南西の都市セビリア近辺にあるコリア・デル・リオに長期滞在しましたが、そこには現在もハポン(Japón=日本)姓の人が数百人住んでおり、この使節団の中で日本に帰らず現地に留まり移住したキリスト教徒の仙台藩の藩士や使節の現地人水夫、その支援者の子孫であると言われています。このコリア・デル・リオは、2013年、日本とスペインとの交流400年を記念して日本の皇太子が訪問するなど、日本との結びつきも強く、支倉常長が出航した石巻や女川、仙台と今でも交流があります。
そんなスペインとゆかりのある女川のコバルトーレの子供たちをスペインに連れていきたい、という思いから行われたチャリティーオークション。在日スペイン商工会議所では、その収益を子供たちのスペイン遠征費用にあてるだけではなく、スペインで活躍するサッカースターの乾選手からのビデオメッセージの手配や、スペインサッカーリーグ「ラ・リーガ」と協力のもと当時柴崎選手が所属していたヘタフェCFの試合への子供たちの招待、コリア・デル・リオのあるセビリアでは、レアルベティスのコーチ陣とのクリニックやレアルベティスの女子チームに当時所属していた山根選手との交流など、女川のサッカー少年たちがスペインで充実した時間を過ごせるよう、様々協力させていただきました。
あれから約2年、子供たちがホームステイをしたコリアデルリオのハポンさんたちとはいまだに交流が続いており、女川を訪れた際には、フラメンコナイトも開催されたとか!ベティスでお会いした山根選手も一時帰国の際、女川のコバルトーレを訪問してくださりました。また、スペイン遠征の際、ベティスユースから見事得点をあげた当時のキャプテンは、なんと、Jリーグのベガルタ仙台のユースに合格しました!
スペイン遠征をきっかけに新しい交流が始まり、絆が生まれたことを大変嬉しく思います。
コバルトーレのみんな、夢に向かってこれからも頑張ってください!