Women in business leadership roles: Lessons learnt
23 March, 2022 @ 5:00 pm

-

6:30 pm

JST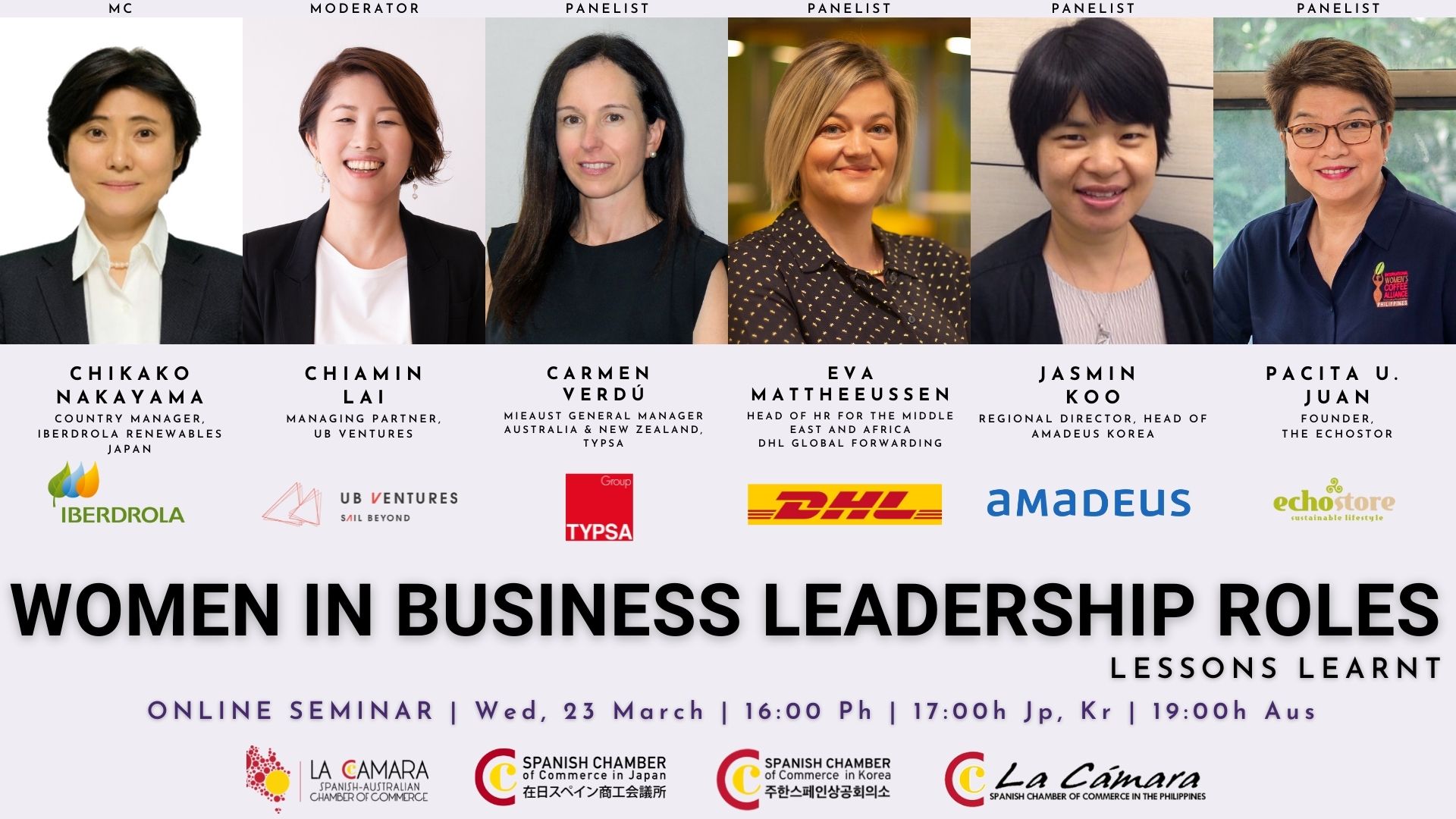 International Women's Day is celebrated annually on 8 March to recognise the social, economic, cultural, and political achievements of women – while also marking a call to action for accelerating gender equality.
According to UN Women, 20 per cent more women in Asia-Pacific hold managerial positions today than two decades ago. Parity, however, has not been achieved in the bulk of countries across the region. Disturbingly, women's representation in middle and senior management jobs is even lower with only 17 % of senior and middle management jobs in the region occupied by women.
To raise awareness of the importance of gender equality and to discover the lessons learnt by those who have been able to break the gender gap, the network of Official Spanish Chambers of Commerce in the Asia Pacific region is hosting a panel discussion inviting international female leaders from different industries and different cultural backgrounds.
Join us on March 23 for an evening of discussion, reflection and discourse with a panel of successful women business leaders. You will hear about their journeys, mindset and collective experiences across different sectors and countries.
Event Details
Date: Wednesday, 23 March 2022
Place: Zoom Online Webinar
Time: 17:00 – 18:30 JST
Language: English
Registration Deadline: Wednesday, 23 March 2022, 12:00pm JST
Event Registration: WomenInBusinessLeadershipRolesLessonsLearnt 
Are you not a member of the SpCCJ yet? Find out more about the membership category and benefits on our website and contact us at [email protected] Memberships are available from JPY10,000/year.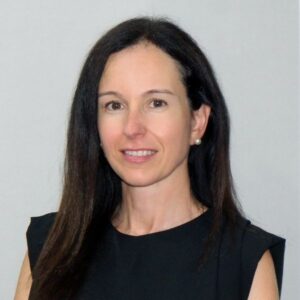 Carmen Verdú Sánchez
MEng Civil Engineer, CEng MSpICE, MIEAust
General Manager Australia & New Zealand, TYPSA Pty Ltd
Carmen Verdu is a civil Civil Engineering with 17 years of experience working in multidisciplinary fields. Carmen started her career as a structural engineer taking on a broad range of different responsibilities early in the Spanish booming infrastructure market a decade ago.
During this period Carmen worked in construction supervision and the design of a wide variety of structures and road projects. In the evenings and weekends, she was a part-time professor at the University, teaching Advanced Design of Steel Structures and Matrix Analysis of Structures. In 2010 Carmen moved into leadership roles internationally, coordinating the work on-site and dealing with local clients and partners.
Carmen participated in big tenders and concept designs for railway projects in UAE, Kazakhstan and Croatia, working as Technical Coordinator, Design Manager/Project Manager. In 2016 Carmen moved to Australia and she is currently the General Manager and Director of TYPSA in Australia. Carmen has contributed to successfully establishing the business locally, being responsible and accountable for its operation.
The variety of roles across different countries has allowed Carmen to grow and learn to work in a collaborative multicultural and diverse work environment, being able to multitask whilst keeping focused on the results, and always bringing integrity and professionalism to the forefront. Carmen works as a volunteer representing "Colegio de Caminos Canales y Puertos" in Australia, and she is also one of the Directors of Amigos Co-operative Ltd and Association, a not-for-profit organisation that manages a bi-lingual ( Spanish-English) child care and has contributed to promoting cultural achievements, lectures, concerts, as well as other socio-cultural events related to the Spanish Speaking community in Sydney.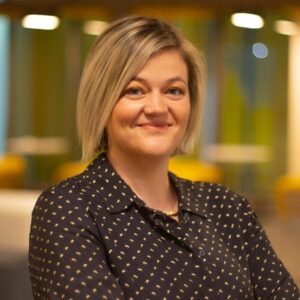 Eva Mattheeussen
Head of Human Resources for the Middle East and Africa, DHL Global Forwarding
Eva Mattheeussen is the Head of Human Resources for the Middle East and Africa for DHL Global Forwarding, a role she has held since August 2013. Based in Dubai, Ms Mattheeussen is in charge of 24 countries across the region, encompassing more than 2,000 DHL employees.
In her role, she spearheaded the HR digitalization implementation project as part of the company's Business Enterprise Architecture strategy. She is also responsible for growing employee engagement in the region by 16% over five years to an enviable 90%. During the Covid-19 pandemic, she won the 2020 HR Award for rolling out DHL's Connect app, an employee engagement app that for the first time in DHL's history reaches both frontline and deskbound staff, in her region. This app was integral in allowing frontline staff without email accounts to receive messages directly, keeping employees safe, healthy, and engaged during the crisis.
In addition to her HR position, Ms Mattheeussen is also the Global Project Lead for Women @ DHL Global Forwarding, Freight. She has held this role since 2019. During this time, she has been recognized for her important work in this area, winning the 2019 Group CEO Diversity Award for Women in Leadership Program and the 2020 Divisional CEO Employer of Choice Award for Women @ DGFF for her overall approach.
Ms Mattheeussen has worked with DHL for more than 15 years, with positions in Germany, Belgium, Singapore, Nairobi, and Dubai. She is an avid traveller and a theatre enthusiast.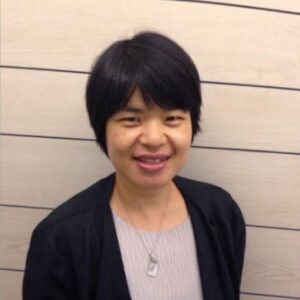 Jasmin Koo
Regional Director, Head of Amadeus Korea
Jasmin is heading the Korean cluster responsible for the airline business in Korea. She also assumes the responsibility of operations of Amadeus Korea.
Jasmin has joined Amadeus in its regional headquarter in Bangkok, Thailand in 2003 as an Account Manager responsible for airlines in Korea, Japan and the Philippines. Later she was seconded to Tokyo, Japan before she moved to Korea in 2013.
Jasmin has got her MBA from Korea University and prior to joining Amadeus, she was taking various commercial roles in both public and private sectors of the tourism industry in the Asia Pacific region including Korea, Hong Kong and Taiwan.
About Amadeus (www.amadeus.com):
Amadeus powers travel. Amadeus' solutions connect travellers to the journeys through travel agents, search engines, tour operators, airlines, airports, hotels, cars and railways. Amadeus has developed the technology in partnership with the travel industry for over 30 years. In 2019, we helped connect over 1.9 billion people to local travel providers in over 190 countries.
Amadeus is an IBEX 35 company, listed on the Spanish Stock Exchange under AMS.MC. The company has also been recognized by the Dow Jones Sustainability Index for the last ten years.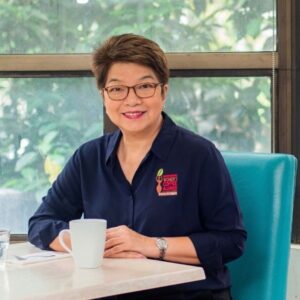 Pacita U. Juan
Founder, ECHOstore
Social Entrepreneur. Green Advocate. Coffee Crusader and Advocate for Women Empowerment through business.
She has started many businesses and among them are a coffee shop chain, a Filipino quick service restaurant, a farm to table restaurant and a natural and organic store called ECHOstore. She is a strong advocate of Slow Food, organic farming and sustainable agri-based businesses.
She is  President and Co-Chair of the Philippine Coffee Board, Inc.(PCBI),(www.philcoffeeboard.com), Past Chair of the ASEAN Women Entrepreneur Network (AWEN) and a member of the UN-FAO Forest and Farm Facility Committee.
She is a founder of the NextGenOrganization of Women Corporate Directors (NOWCD), The PH Chapter of the International Women's Coffee Alliance (IWCA) and was Chair of the Women's Business Council of the Philippines (2014-2018).
She has written three books on coffee namely: KAPE (2002), BARAKO: The Big Bean (on Liberica coffee)(2005) and The Barista Manual (2013). And a book on Cacao: Bean to Bar in 2013. All books were published by Anvil Publishing.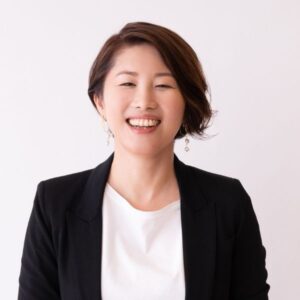 Chiamin Lai
Managing Partner, UB Ventures
Prior to joining UB Ventures, Chiamin worked on corporate digitization and operational transformation projects across Japan and Europe at Intentia.
She then worked for Monitor Group, overseeing business strategy planning and Asian expansion projects, before joining DCM Ventures as a venture capitalist, where she was in charge of investments into startups such as free and Coubic, etc.
In 2014, she joined Happy Elements, a Chinese startup, serving as Representative Director of Japan as well as a board member of the group company,
overseeing Metaverse/XR businesses in Japan and China.
Chiamin has an MBA from IE Business School.
Event Registration: WomenInBusinessLeadershipRolesLessonsLearnt 
Chikako Nakayama
PEng., PMP, Country Manager,
Iberdrola Renewables Japan
Chikako leads Iberdrola Renewables Japan ("IRJ) as its Country Manager. Established and active in Japan since 2014, IRJ is Iberdrola's Japanese renewable energy development platform. With a history of over 170 years, today Iberdrola is a global energy leader, the number-one producer of wind power, and one of the world's biggest electricity utilities by market capitalization. The group supplies energy to almost 100 million people in dozens of countries and has more than 35,000 employees.
Chikako started her career as a process engineer and has developed her career through experiences that include project management of multibillion-dollar international energy projects, as well as roles in business development. With experiences in executive and leadership positions, she has set up strategic alliances and capitalized on synergies with partners in joint ventures for energy infrastructure investments by international companies.  She has also engaged in corporate planning and subsidiary management related matters.
Coming from an oil and gas background Chikako personally understands the difficulties inherent in "transitions" but is deeply passionate that we will all succeed in the "energy transition", from fossil fuels and towards renewable energy, at this key moment in our shared history. Chikako has a deep commitment to the energy transition to fight against climate change and to leave a better world than we had initially found.




Related Events