COSENTINO, Going Beyond the Surface
April 13
@
7:00 pm
–
9:00 pm
JST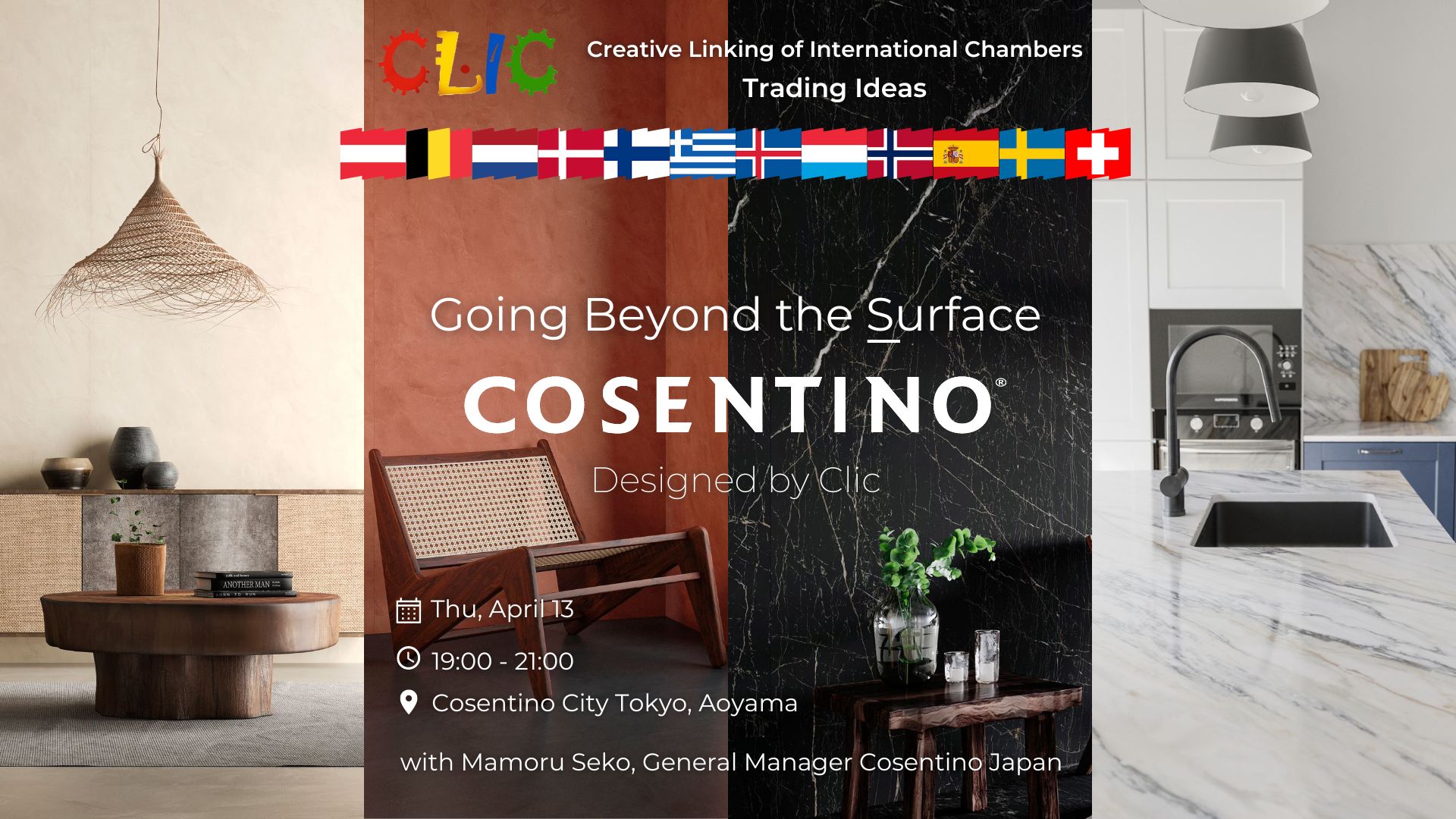 Just forty years ago, Cosentino Group, a family-owned company that produces and distributes high-value innovative surfaces, began its first international operations with a small team of 17 people. Today the group employ more than 5,000 people worldwide and more than 90% of Cosentino Group's financial turnover comes from international markets.
Cosentino bases its development on international expansion, an innovative research and development program, respect for the environment and sustainability, and its ongoing corporate commitment to society and the local communities where it operates, education, equality and health & safety.
The company has changed the way its products engage with the architecture and design ecosystem through the Cosentino City showroom. Located in the city centre in the key design capitals around the globe, since 2022, they are also in Tokyo.
Join us on April 13, at Cosentino City Tokyo, and experience and discover what has driven Cosentino's growth from their Japan General Manager, Mamoru Seko.
Event Details
Date: Thursday, April 13, 19:00 – 21:00 (registration opens at 18:30)
Place: Cosentino City Tokyo Showroom (Please click here to see the location)
イノックス青山 6 Chome-4-14 Minamiaoyama, Minato City, Tokyo 107-0062
Price: SpCCJ Members 6,000 JPY / Others 8,000 JPY
incl. buffet & drinks (beer, wine, soft drinks)
Registration: Please find the form at the bottom of this page.
Registration & Cancellation Deadline: 10 April 2023, 17h
*It is on a first come first served basis. Cancellations after this date and no-shows will be charged fully
About Mamoru Seko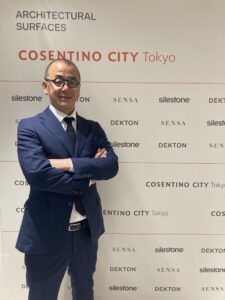 MAMORU SEKO, General Manager of Cosentino Japan.
Cosentino is a global, Spanish company that produces and distributes high-value innovative and sustainable surface solutions for the world of Architecture & Design. After having experienced many European imported interior products throughout his career, he joined Cosentino to develop Japan market with technologically advanced and high-performance ultra-compact stone solutions in large format and has been successful in leading it so far as mainly uses for worktops, wall claddings, and floorings.


CLIC is a loose organization of 11 smaller European Chambers of Commerce in Japan created for the purpose of organizing innovative networking events to enable the trading of ideas between the members of the participating chambers.
CLIC is the Austrian Business Council, Belgian-Luxembourg, Danish, Dutch, Greek, Finnish, Icelandic, Norwegian, Spanish, Swedish and Swiss Chambers.

Registration for this event has been closed.