TAILOR-MADE "HANDS-ON" SUPPORT for SMEs (New Date)
14 September, 2022 @ 6:30 pm

-

8:00 pm

JST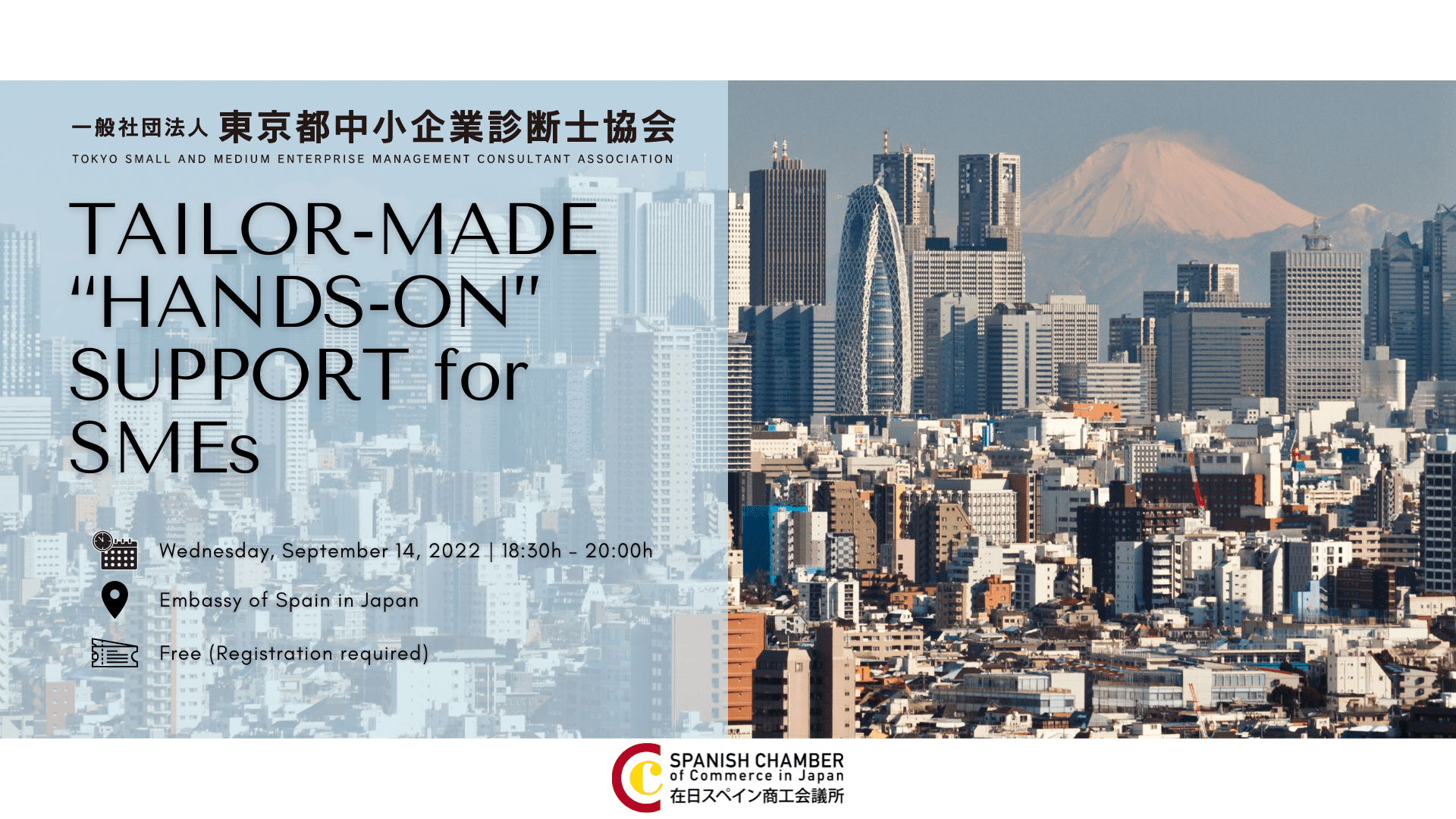 The SpCCJ welcomes SME members and friends to attend an in-person seminar in collaboration with T-SMECA (Tokyo Small and Medium Enterprise Consultant Association / 東京都中小企業診断士協会).
T-SMECA guest speakers will share the avenues of support available for small business owners interested in applying for various governments grants, as well as establishing and implementing business strategies for start-ups, growth, restructuring, and business success.
If you're thinking about developing your own business in Japan, join this event to learn about the kinds of suitable support available by the "T-SMECA" consultants.
T-SMECA is an official organization consisting of Small and Medium Enterprise Management Consultant (SMEC) that are active in the Tokyo metropolitan areas.  It has more than 4,500 member consultants, combining those doing domestic and international consulting service.
Event Detail:
Title: TAILOR-MADE "HANDS-ON" SUPPORT for SMEs
Date: Wednesday, September 14, 2022
Time: 18:30 – 20:00 (JST)
Venue: Embassy of Spain in Japan
Participation fee: Free
Language: English
Registration link: 20220914 T-SMECA. SME Support | Cognito Forms
Registration/Cancellation Deadline: September 11, 2022
*Please note this event is for SpCCJ members. If you are a non-member and would like to attend, please contact us.
About the Speaker: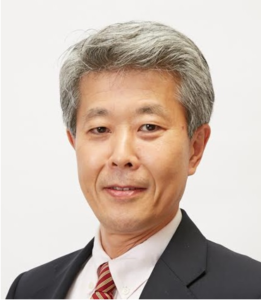 Isao OHASHI
Deputy Director, International division of T-SMECA, Jonan-district
(東京都中小企業診断士協会城南支部 国際部副部長)
Small and Medium sized Enterprise Consultant (SMEC), a national qualification by the Ministry of Economy, Trade and Industry (METI), registered in 2013
Isao OHASHI is an Audit & Supervisory Board Member of DOCOMO CS, Inc., a group company of NTT DOCOMO, Inc. Having started the professional carrier at a major Japanese bank, he mainly experienced international corporate finance.  After joining DOCOMO, he has been responsible for global investment/alliance, credit card, and contact center business.
Official member of T-SMECA since 2013, with B.A, in Economics at The Univ. of Tokyo, and MBA at The Univ. of Chicago, Graduate School of Business.
Recommended for:
Those who plan to develop their own business in Japan
Those searching business partners for the Japanese market
Those considering applying for governmental subsidies or grant programs.
Seminar Program:
18:30 ~ 18:40          Opening remarks by Spanish Chamber of Commerce in Japan
18:40 – 19:40          Presentation by T-SMECA consultants
What is "Small and Medium Enterprise Management Consultant" (SMEC)?
Activities of Tokyo SMEC Association (T-SMECA)
Examples of consulting services by SMEC
Overview of major subsidy programs by the government for small and medium enterprises (SMEs)
19:40~ 20:00          Q&A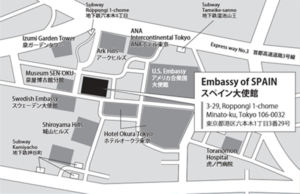 *Please note there is no parking space for visitors.
Are you not a member of the SpCCJ yet? Find out more about the membership category and benefits on our website and contact us at info@spanishchamber.or.jp. Memberships are available from JPY10,000/year.