SpCCJ Young Professional Mentoring Program II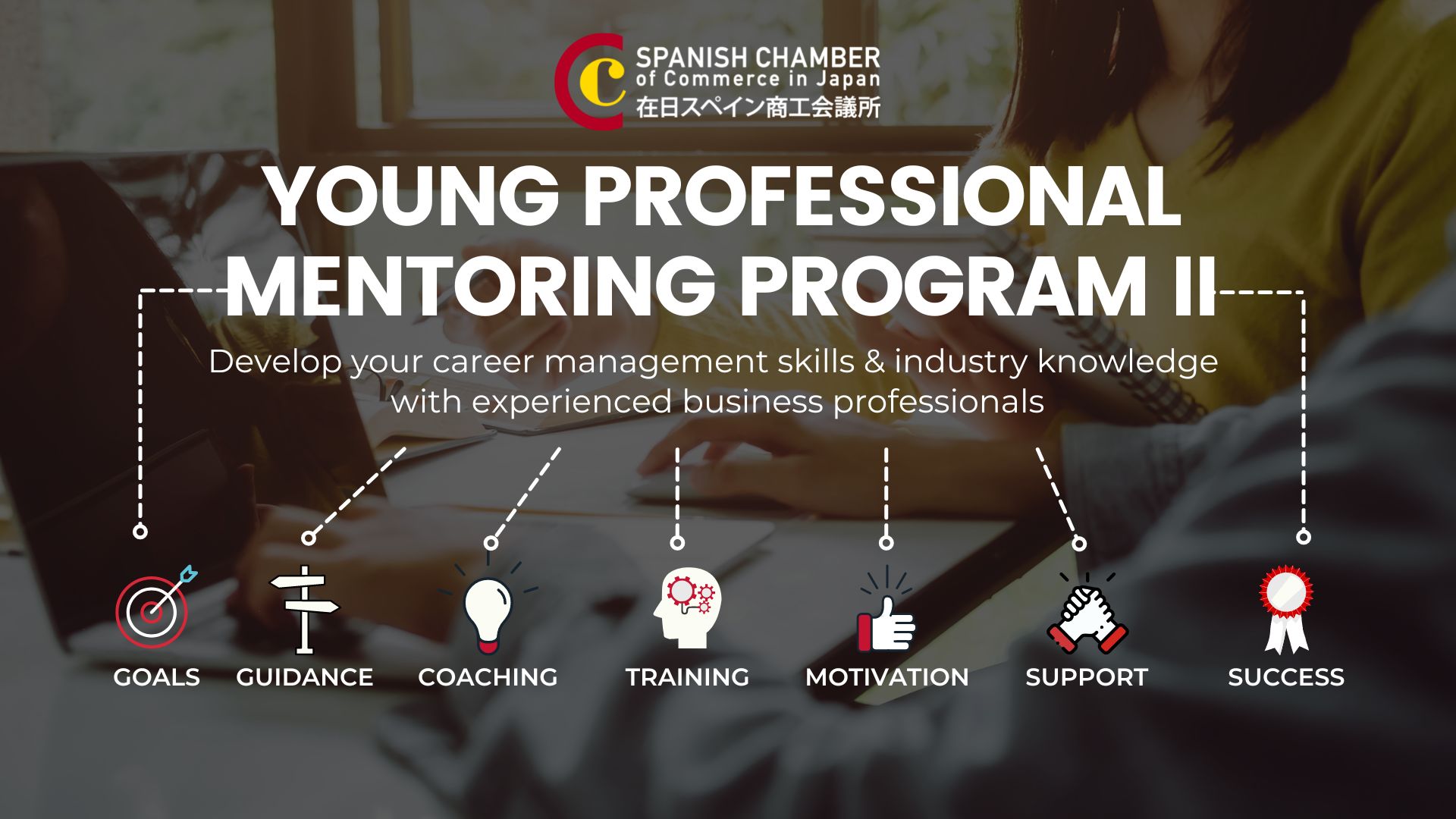 The registration form is at the bottom of this page. 
The SpCCJ would like to bring the experience and industry knowledge of its business network by continuing with the SpCCJ Young Professional Mentoring Program to support our young professionals to develop their careers and support their personal growth as a member of society.
The SpCCJ YP Mentoring Program will match mentors & mentees and, during 6 months, aim to create the perfect environment where mentors will provide support to their mentees regularly, giving counselling on career and work-related matters but also providing other advice and useful information.
Application for becoming a Mentor and Mentee will be open from January 3 until January 19. This program is free of charge.
Who can participate?
You can participate as a mentee if you are a young professional in your late 20s or early 30s. Anyone fitting in this age range could apply to be part of the program however, individual members and young employees of a corporate or association member will be prioritised.
Mentors will be experienced professionals, willing to commit to YP's self-development. We will accept applications from individual or corporate members' professionals who wish to volunteer. We will consider also non-members' candidacies from experienced professionals with a close relationship with the SpCCJ and a strong commitment to the mentoring process.
What participants say about the SpCCJ YP Mentoring program
❝I found this program to be thoroughly organized and well-managed. SpCCJ made the introduction to my mentee and found the pairing very well as I could share my personal information and experiences.❞

2022 edition, Mentor.

❝His experience helps me a lot, and also the easy and comfortable communication helped me to open up to him.❞

2022 edition,  Mentee.
Registration: Click here if you cannot see the form below