Annual General Meeting 2023
The 2023 Annual General Meeting will be held online on Thursday, 23 March, from 17h JST until 19h JST. 
The AGM is an essential part of the chamber governance and provide an opportunity for shareholders to engage with the management team and have a say in the decision-making process. Shareholders also vote on important matters, such as the election of directors, appointment of auditors, and any other significant proposals that require shareholder approval.
2023 SpCCJ AGM Agenda
Membership Report
Activity Report & 2023 Plans
FY2022 Financial Statements Approval
FY2023 Budget Approval 
Amendments to the AoI
Election of Board of Directors
Q&A
On Friday, March 3, the SpCCJ will begin accepting applications for the 2023-2024 SpCCJ Board of Directors term. Below you will find everything you need to know about the upcoming elections, what being on the SpCCJ's board entails requirements to become and member of the board, and why you may wish to consider joining, to help steer one of Japan's active and fast-growing chambers in the year ahead. We will accept applications until March 9. 
Serving as a board member of the SpCCJ is an exceptional opportunity to lead and develop activities central to the Spain-Japan business network. While serving on the board requires energy, drive and commitment, it also provides a rewarding opportunity to give back to the community, fostering growth opportunities between the two nations.
The Board of Directors is a group of 5-15 current SpCCJ corporate members, elected by other members to address pressing issues and strategises on how to ensure that the organization is operating in the best interest of its stakeholders, including shareholders, customers, employees, and the community.
The Board of Directors decide the purpose and the overall direction of the SpCCJ, and puts in place the strategy for achieving the goals set out for the year. Key responsibilities of the board, in combination with the SpCCJ's Executive Director, include:
Setting suitable organisational aims and objectives;
Setting a budget which allows the SpCCJ to fulfil its purpose;
Agreeing on policies, targets and priorities;
Monitoring and reviewing the performance of the SpCCJ and the Secretariat.
Each board member will elect to join one of 6 working groups, all of which the SpCCJ has identified as crucial for the future sustainable growth of business in Japan. The working groups help define themes, content and events of interest to the Chamber and support membership growth.
Who can Apply to be a Board Member
Any person seeking to become a member of the Board of Directors shall:
Be a Corproate member of the Chamber or an employee of a regular member of the Chamber.
Be of legal age;
Reside in Japan;
Have fulfilled their obligation to pay their membership fees to the Chamber; and
Not have participated in works or tenders initiated by the Chamber.
Who can vote?
Each Corporate Member has one voting right.
The Corporate Member must have fulfilled its fee contribution obligations towards the Chamber at the moment of the voting. 
Individual Members do not have voting rights. 
When can I vote?
The voting period will start from March 15th at 15h JST and it will remain open until March 17th at 15h JST.
What will be voted?
Consent to hold a virtual AGM: The Members should agree on the meeting format.
Amendments to the AoI: Adapt the text to the State's legal counsel suggestions. 
FY2022 Financial statements: The SpCCJ presents its last year financial statements to its members for approval.
FY2023 Budget: The SpCCJ presents its FY2023 budget to its members for approval.
Election of the board of directors and auditor: The members elect the board of directors for the period 2022 – 2024 .
All the documentation will be shared with the members during the voting process. 
Where should I vote?
The voting will be an online process accessible from March 15, 3 pm JST, through Electionrunner website:
Members with voting rights will receive their login credentials by mail. 
Contact info@spanishchamber.or.jp if you have any problem during the process. 
Candidate Profiles for SpCCJ Board of Directors 2023-2025 Term
The following candidates have been nominated for election and re-election as Director/ Auditor.
Candidates for Re-Election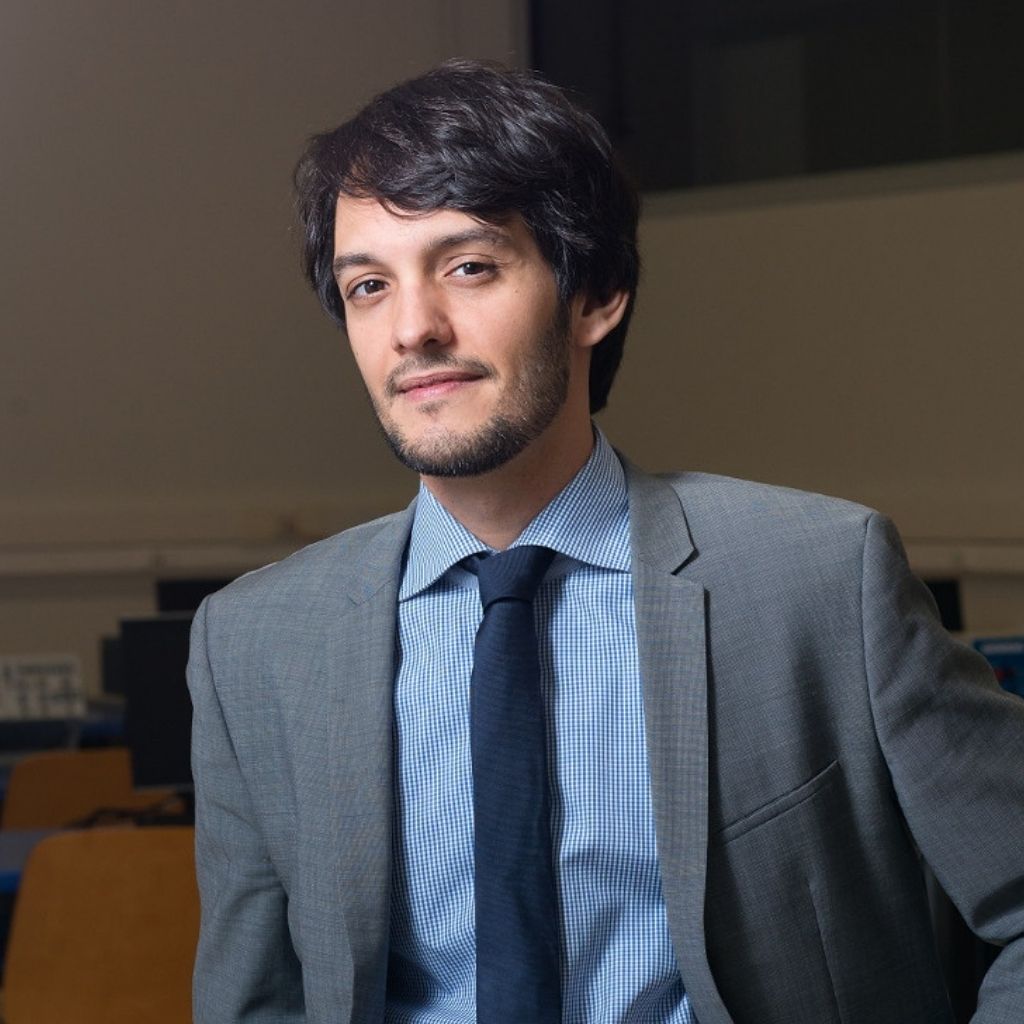 David Yeregui Marcos del Blanco
Dr. David Marcos del Blanco holds a Degree and PhD in Engineering as well as a M.Sc. Degree in International Business Management. He is a resident in Japan since 2006, having founded 4 companies (including 1 IPO in the TSE) in the Biotech, Consulting and Energy fields with over 400 jobs created (50% female) and a total revenue of 700 million USD. David is also a professor at IE University and Globis University and has authored over 20 peer-reviewed articles. He holds the JLPT-1 since 2014.
The relations between Spain and Japan have flourished at all levels since I first moved into the country in 2006.
I have been lucky to belong to a "bridge generation" between the first business pioneers who came in the 1970's and 1980's and the new wave of top level professionals arriving from the 2010s on. I think my extended time in Japan allows me to know both business worlds (the new one and the traditional one) and bring them together.
I have also been blessed to be a relevant part in the Chamber since early days in 2017 and it is a tremendous pride to see what is has become and more importantly, the very bright future ahead.As a Chamber, we had to go through the Covid-19 pandemic and not only we survived but I honestly can say that we turned a threat into an opportunity, and we came out stronger than ever.
I am very excited about what's next and that is why I kindly ask you for your confidence to serve one last term in the Board of Directors. I humbly consider that my experience both in the entrepreneur and research fields could still be valuable for the Chamber and its members.
I remain at your disposal,
Please receive my kindest regards,
David Y.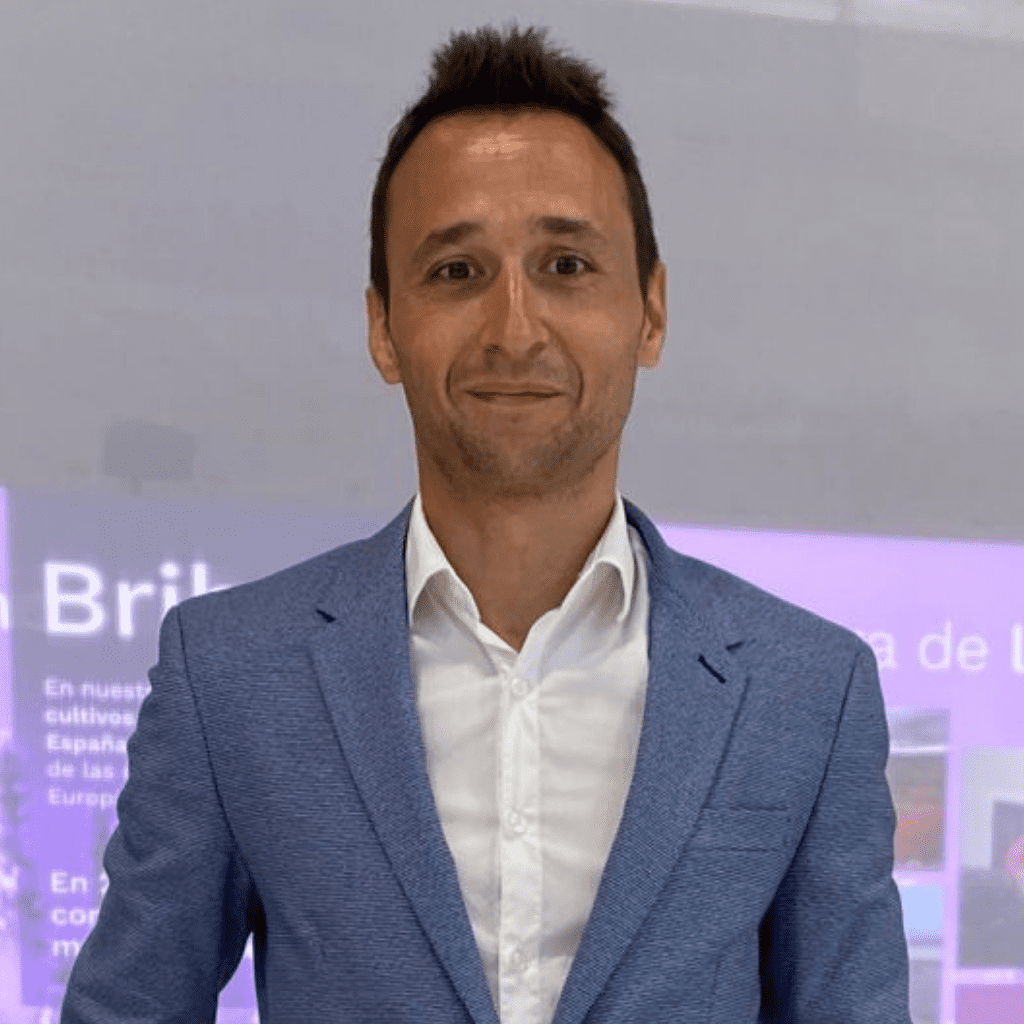 Fernando Picazo Sanchez
Ceo and Founder at Yoitabi Travel
My name is Fernando Picazo, CEO and Founder of Yoitabi Travel S.L, a travel agency specialized in Japan for Spanish speakers. I am living and working in Japan from 2010, and became President of the Spanish Chamber of Commerce in Japan in 2022.
From 2018 I am part of the board of directors of of the Spanish Chamber of Commerce in Japan. During these last five years, I saw how the business of the Spanish companies in Japan has changed, growing every year. Today we are almost 50 companies working together for the Chamber. Today, still I believe I can make my contribution in the promotion of relations between Japan and Spain. Together with all the corporate members and directors, I am sure we can make this Spanish Chamber of Commerce bigger, wen can bring the chamber to the next level. Be sure I will do my best to achieve these goals.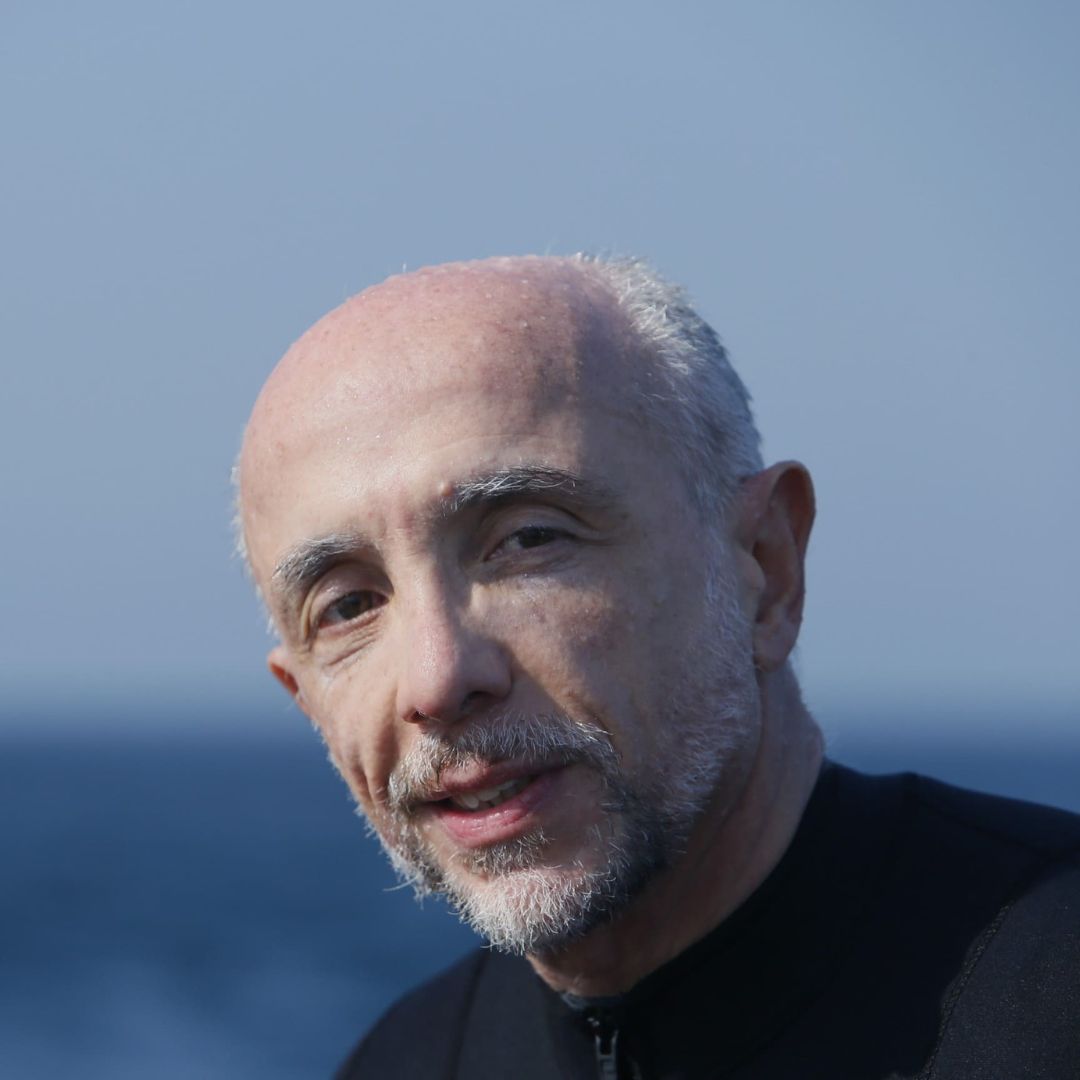 Joaquin Vazquez Tirado
COO at BBVA
Born in Pamplona, I studied and worked in Madrid till 1985 when I came to Tokyo. In Tokyo I attended BA at the University, worked, got married and raised my two daughters until we left for Spain in 1998. After 7 years in Madrid 13 years in Hong Kong; I got back to Tokyo in 2018. My more relevant experience has being setting up new operating banking branches in different countries including Japan and others in Asia in which I also managed their daily operations. David is also a professor at IE University and Globis University and has authored over 20 peer-reviewed articles. He holds the JLPT-1 since 2014.
My experience in Japan has always being very rewarding and I feel as close to Japan as to Spain.
The Japan I encountered in this second stay from 2018 is quite different from the one I found in my first stay (1985-1998).
Although, the decades of rapid growth the "Japanese Miracle" are over; Japan is still the 3rd Economic power and the core values as the attention to detail, precision, strong work ethics, long-term planning together with top-notch quality and customer service will maintain this idiosyncratic economy.
But; the aging population and certain long lasting policies are curbing Japanese chances in this period of fourth industrial revolution and new businesses.
I believe that Spanish capability to create engaging social connections together with its adaptability, creativity and innovative ideas could help to create a new vision in Japanese industries and businesses in areas of common interest.
But, even when using a common language to communicate;
I believe that we do not understand each other way of doing business as much as we could.
Spain should reach in Japan the level of economic relationship, visibility and trust it deserves but the distance and the different ways of "understanding" things and how to proceed makes it very difficult for Spanish businesses to reach their correct counterparties efficiently and establishing new businesses really difficult.
It is an honor to be part of the Spanish Chamber of Commerce in Japan to help in this endeavor.
Kaoru is Director of Northeast Asia region at IE University since 2015. She is a graduate of International MBA at IE and lived in Madrid for 1.5 years. Prior to working at IE, she had worked for IT companies such as Verizon and BT as sales and marketing roles. At BT, she was Head of Marketing for Japan market and worked closely with British Chamber of Commerce Japan as well as the British Embassy. Her main role at IE University is to recruit students (Bachelor and Master) from Japan.

I have been on the Chamber Board of Directors for the past two years. As an institution of higher education, I have been focused on what IE can offer our members, and one fruit of my two years of service was the Young Professional Mentoring Program, which is now running its second round. We have also conducted online master classes by our professors occasionally. I believe that offering different expertise from the corporate world will bring more diversity to our activities. Personally, I have a background in sales and marketing, and my current job involves recruiting students, so I believe I can bring some additional experience to the membership recruitment process.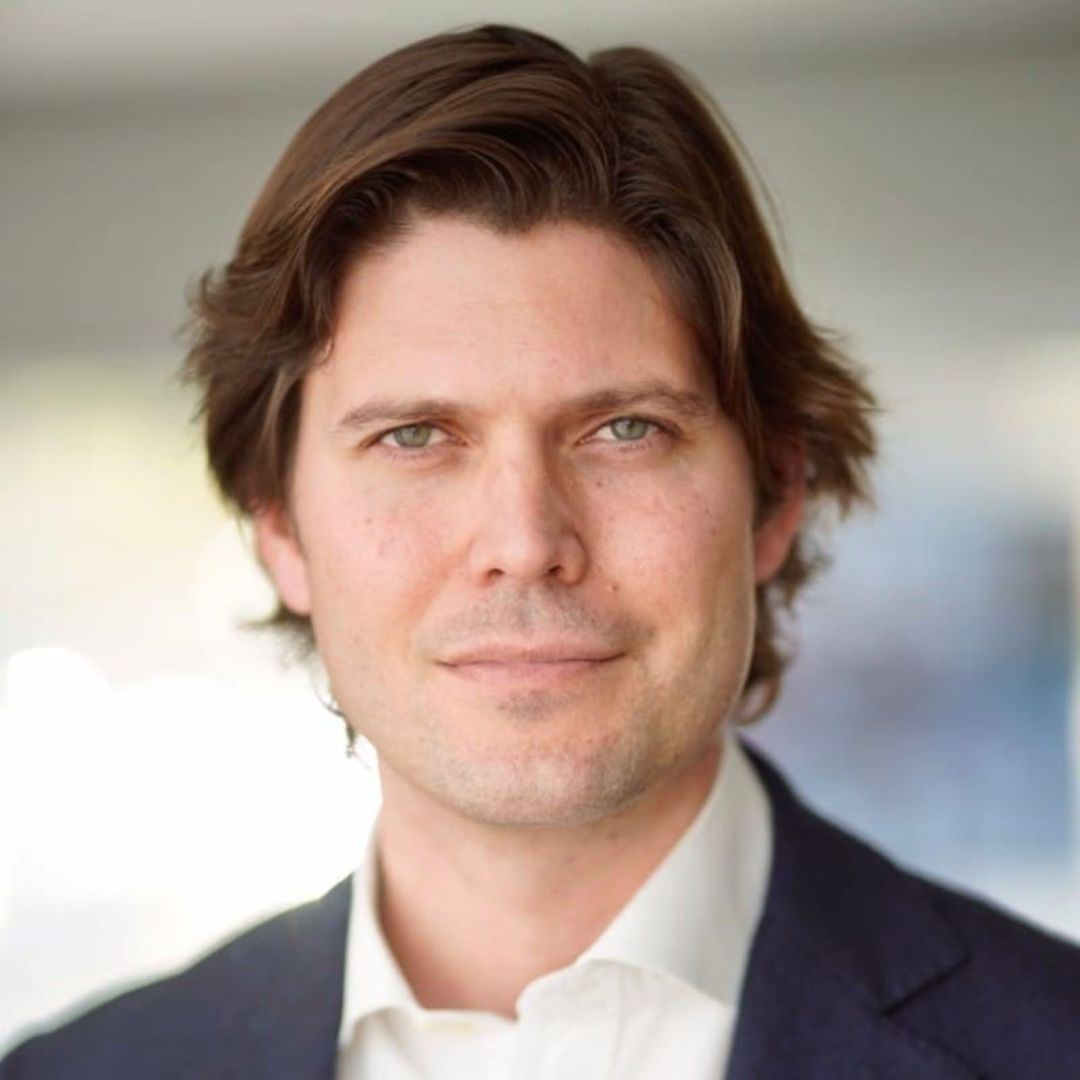 Abraham Franco
Co-Founder at Riquisimo
Degree in Law and BA at Univerlisty Carlos III of Madrid

I have spent 13 years working for British American Tobacco (2008-2021) in different countries and currently I work for Shiseido (2022-…) in the HQ in Tokyo and I help Spanish companies land in Japan through the platform Riquisimo.I have lived in Spain, France, Italy and Japan.
I would like to continue helping Spanish companies find their place in the Japanese market through my experience and international network.
I believe in the talent of Spanish people and companies, and I would like to contribute to unleash business opportunities for Spanish companies. I believe the Japanese market offers a big opportunity as a mature, stable market, but with some challenges that in a way are similar to the ones that the Spanish society is facing which represents an opportunity for Spain.
Pelayo Rodriguez Alonso is the Japan Representative for OW, based in the Asia Pacific Region since 2010 and has experience in solar and wind energy. He co-worked with other five industrial partners to issue a vision statement for floating offshore wind in Japan, and "Floating Wind Japan", the first conference in Japan dedicated solely to floating offshore wind in 2022. He has expertise in business development, market intelligence, and strategy planning.
OW (Ocean Winds) is based in Madrid and was born out of a strategic alliance between EDP Renewables and ENGIE, Ocean Winds develops, finances, builds and operates offshore wind farms all over the world. With a current portfolio of 16.6 GW of gross capacity, Ocean Winds is a key leader in the global energy transition.
If chosen as a director the main objectives would be:
1. Make the Chamber stronger and more influential, particularly, increase the social media footprint
2. Support the business network of the Spanish business community in Japan.
3. Liaise with relevant entitites (Public or private) when objectives align.
4. Siendo la Cámara de comercio de España, aumentar, en la medida de lo posible, el uso del castellano y japonés.